BenQ XL2720T – for bigger gaming
Update: BenQ will be launching the XL2720Z which is an upgraded version of the 'T' featuring a PWM-free (flicker-free) backlight, 144Hz refresh rate and something BenQ dub 'Motion Blur Reduction'. This is a strobing backlight mode similar to LightBoost but designed specifically for 2D viewing. It is not due to be released in the UK until March with availability elsewhere expected at a similar time. We should be reviewing this model before it is released.
BenQ's 'XL' series has received a lot of attention in gaming communities the world over and a great deal of good things have been said about the series. For those after a fast gaming monitor, these super responsive models are some of the snappiest solutions out there. But for some people 24 inches simply isn't enough. And for those users, the BenQ XL2720T may just be the answer. Aesthetically speaking this model is essentially a larger version of the familiar XL2420T. You get the same matte black and red plastic, touch sensitive control buttons and fully adjustable stand (height, swivel, tilt and pivot).


The front and side of the gaming beast
There are 2 USB 2.0 ports and a headphone jack at the side. Also making a return is the magnetically detachable 'S Switch' that allows swift control of the OSD (On Screen Display) and rapid switching between 3 customised presets. Other familiar features include the 'Black eQualizer' which is a gamma enhancement that selectively enhances 'near black' tones to enhance visibility in dark areas. There's also the usual 'Smart Scaling' feature that allows the monitor to simulate specific smaller screen sizes and alternative aspect ratios. And for Nvidia GPU owners who want another dimension to their games and movies there is full support for Nvidia 3D Vision 1 and 2 (including LightBoost). No 3D emitter or stereoscopic glasses are included and there hasn't yet been any announcement of an 'XL2720TX' model that might include these.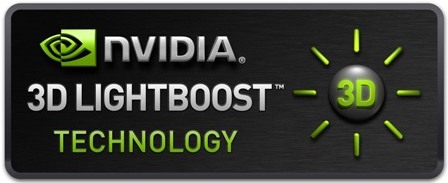 Nvidia 3D Vision 2 with LightBoost
As with earlier members of the XL series 'Counter Strike gaming legends' have been involved in the development of the monitor. What's more, the monitor was publically unveiled as the official monitor of the 'Intel Extreme Masters World Championship' as part of CeBIT in Hannover.


Champion's choice
Down to the nitty-gritty now – the specifications. The monitor features a 27" TN panel (CMI/Innolux M270HHF-L10) with matte anti-glare screen surface, 1920 x 1080 ('Full HD') resolution, 300 cd/m2 typical maximum brightness and 1ms grey to grey response time. This is accompanied by a 120Hz refresh rate – rather than the at 144Hz refresh rate of the 24″ models. We hope to see BenQ implement improvements to their AMA (Advanced Motion Acceleration) grey to grey acceleration. They made some positive changes to the 11T which we hope have carried over to this model or even improved further.
At the rear of the monitor you'll find the same selection of ports that graced the 24" model; DisplayPort, VGA, DVI Dual-Link, 2 HDMI ports and another USB 2.0 port (plus the necessary upstream port). The stand also connects using the same 100 x 100mm VESA arrangement and features a quick-release mechanism if users want to remove it and use an alternative stand or mount.


A rear view
Further information on this model can be found on BenQ's website. The monitor is now available in the UK and Europe for around £400 in the United States for around $450 and also in other regions (such as Asia-Pacific). Expect a review from us in the not too distant future.